As most of you may already know, the Balearic Islands are an enclave in the Mediterranean just 1 hour flight from Barcelona. The four main islands (Mallorca, Menorca, Ibiza and Formentera), each with its charms and peculiarities, are a destination chosen by millions of tourists each year. There are plenty of reasons to get lost for a few days on any of them. Their great heterogeneity allows visitors to enjoy nature, sports, gorgeous coastlines, culture, nightlife, peace, tradition, shopping and much more.
One of our favorites, without undervaluing any the other ones, is Formentera. It is known as "the last Mediterranean paradise" because it has successfully managed to achieve an excellent combination of tourism and environmental conservation. The posidonia meadow, the underwater jungle that surrounds the island declared a World Heritage Site by UNESCO in 1999, is the secret of their long white sandy beaches and crystal clear waters that differentiate it from other Mediterranean islands.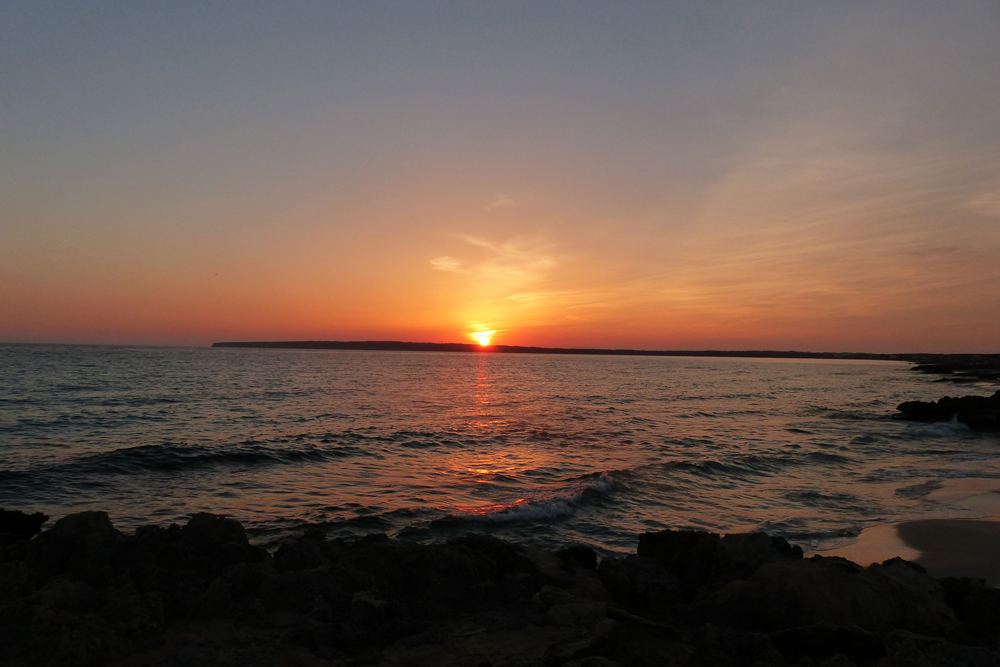 Formentera still keeps the charm of a small, rural, cozy, magical island ... And, in addition, it offers endless options for all tastes: crystalline water beaches, hiking, local markets, kayaking, diving, sailing, an exquisite gastronomy, nightlife, culture, history... It has it all! Proof of this is the beautiful beaches of Ses Illetes or Caló des Mort, the delicious "calamars a la bruta" (squid fried in its ink), "ensalada payesa" (salad with "peix sec", typical dried fish on the island) and " flaó "(fresh cheese cake with mint) or its churches, archaeological remains, mills and lighthouses.
Everyone falls in love with the island, it has even been the scene of some movies like "Lucia y el sexo" by Julio Medem, with the famous scene of Paz Vega on a motorbike with the beautiful lighthouse of Cap de Barbaria in the background ...
To get to Formentera there are several options. You can fly to Ibiza and, from there, take one of the regular line ferries that takes you to the port of La Savina in Formentera, or you could also sail from some point in the Iberian Peninsula or Balearic Islands by private yacht or sailboat. Once there, it is best to hire a small vehicle or motorcycle to move around the island. This way you will be able to easily access the narrow paths that will lead you to discover some of the best spots of this jewel of the Mediterranean.
Our villas will be the icing on the cake for a perfect vacation. Take a look at our online catalogue to start dreaming ...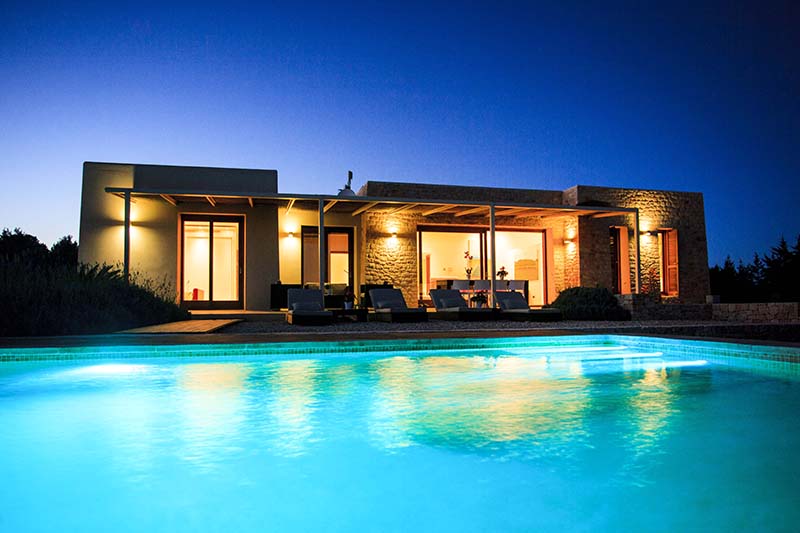 Of course, we can also provide you with the rest of the services you need for your stay such as transport, chef or yoga teachers at home, guided tours and activities... All this, accompanied with our VIP recommendations to make the most of your holidays.
Don't waste any more time, the island is very small and it gets full very quickly!